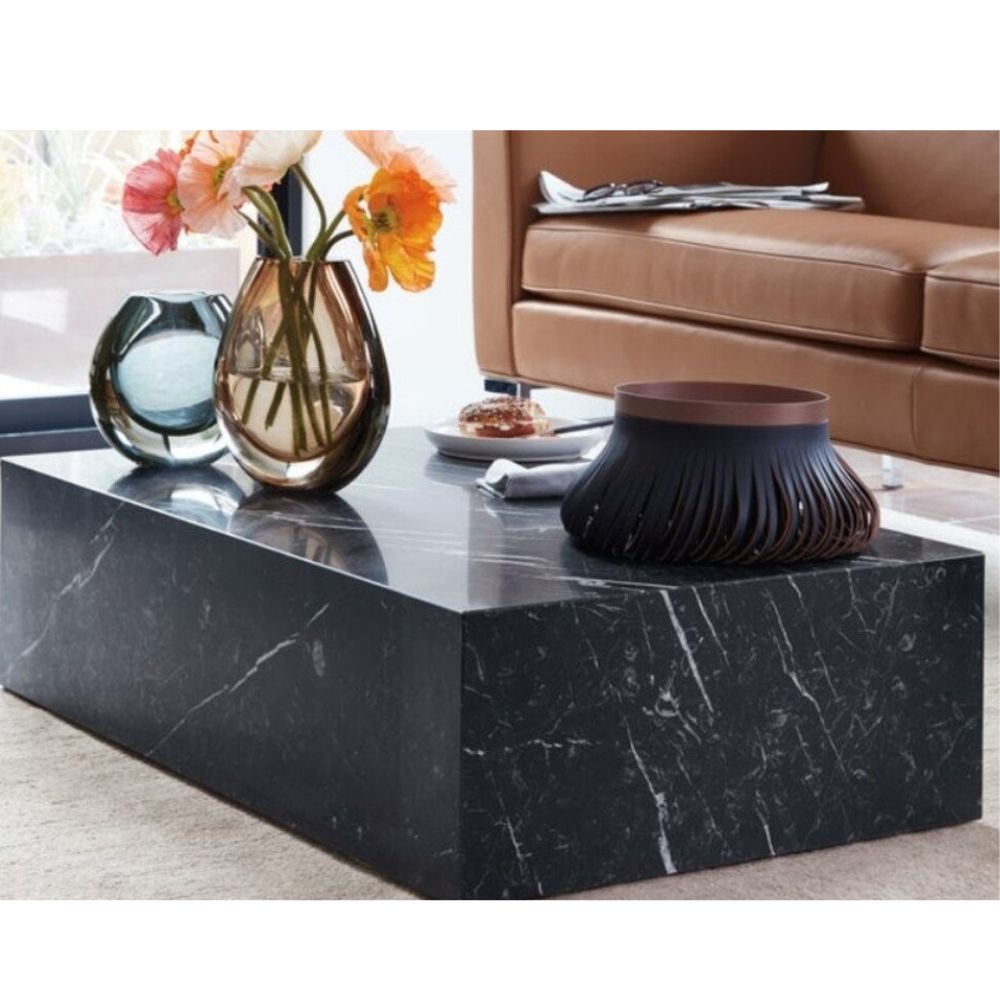 Nero Marquina Plinth
---
Custom made to order in about 8-10 weeks.
Nero Marquina Rectangle Coffee Table is a sleek and elegant piece of furniture designed with a rectangular top made from Nero Marquina marble. This type of coffee table is known for its timeless and sophisticated appearance, often featuring a black marble with striking white veining. It can be a stylish addition to any living room, providing a contemporary and luxurious touch to your home decor.
All products are made to order
Freight and Shipping is not included. It is calculated based on weight, size, destination and level of service you choose. Please email the team at info@marbleandhome.com for more information. 

All freight and shipping charges are paid directly to a third party services and are non refundable.

We cannot send any of our furniture to a Parcel Pick up or PO Box address, please ensure you have a residential or commercial address to provide at checkout. 

International orders are available upon request. Any orders placed for furniture items with an international shipping address will be automatically refunded and Marble & Home will take a 30% restocking fee to cancel your order. 

Clients are responsible for costs associated with clearing customs in their country of delivery. This is not included in the freight fee paid to Marble & Home. 
Every Marble & Home piece is hand-made to order by our expert stonemasons which means every piece can be customized in shape, size and material to meet your needs (can incur additional cost).

For a custom quote please provide desired dimensions, stone preference, shape and style in your enquiry. All pre order items have 6-8 weeks lead time until the item is ready to ship.
Marble & Home is a beautiful and durable stone, but it requires proper care and maintenance to preserve its appearance and performance. When cleaning, avoid using acidic or alkaline cleaning agents as they may damage the stone surface. Instead, use a neutral pH cleaning agent and gently wipe the marble surface with a soft cloth or sponge, avoiding rough materials or brushes.

In addition, the following precautions should be taken:

Immediately clean up spills, water stains, or other stains to prevent them from penetrating the marble surface and causing discoloration.
Avoid placing food or drinks containing acidic or alkaline ingredients directly on the marble surface to prevent etching or damage.
Avoid using sharp tools or knives on the marble surface to prevent scratching.
Avoid placing heavy or sharp objects on the marble surface to prevent damage.
Avoid placing hot items directly on the marble surface as high temperatures can cause the stone to crack. Use coasters or trivets to protect the surface from heat damage.
Use a sealer designed for natural stone regularly to prevent stains and etching.
For stubborn stains, use a specialized marble cleaner, but make sure it is a neutral pH and follow the instructions carefully.
Marble & Home is prone to staining, so avoid using colored liquids or dyes on the surface.
For marble flooring, use doormats or shoe covers to reduce dust and stains from entering the room.
Regularly polish and treat the surface to maintain its shine and appearance.
If the marble & home surface has been damaged, seek professional stone repair and restoration services.

In summary, these tips can help you protect your marble & home surfaces and extend their lifespan. Follow these suggestions to ensure that your marble surfaces remain beautiful for years to come.
Cancellations, Returns & Exchanges

We do not accept exchange or cancellation for any custom made tables and dining tables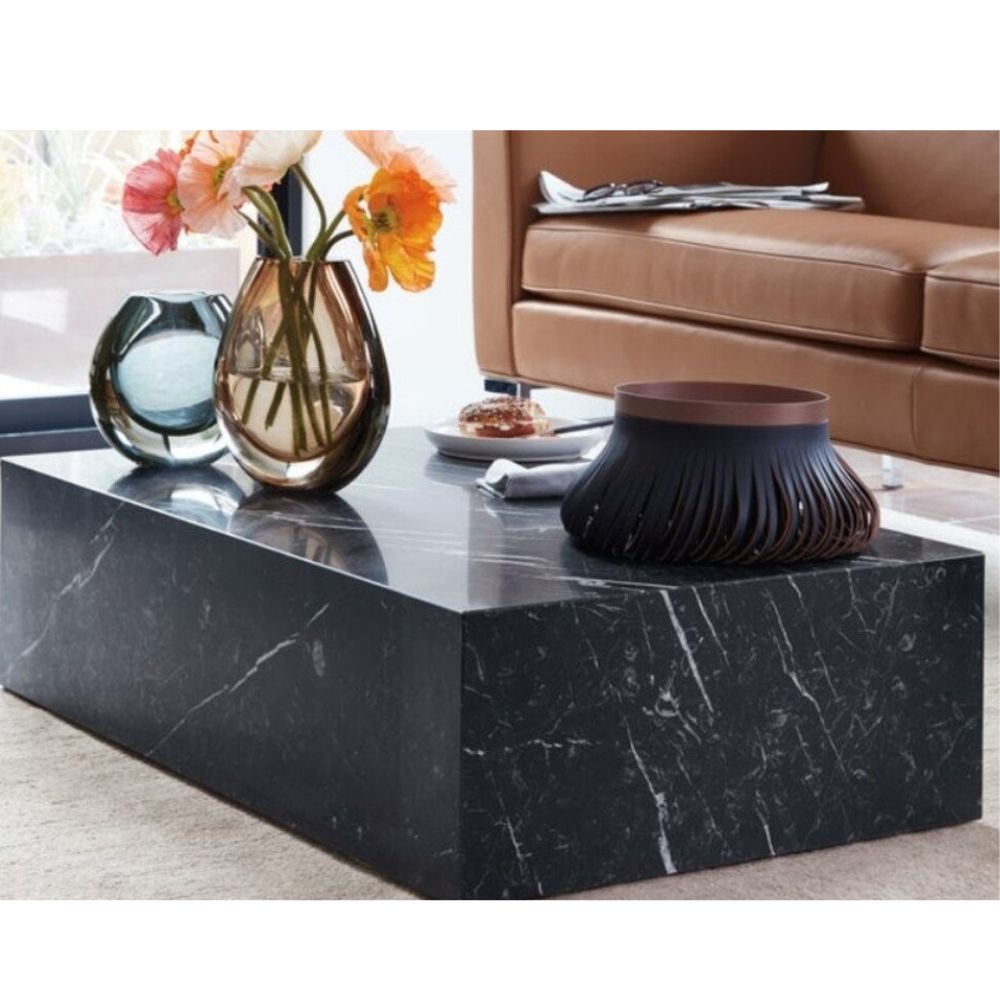 This product has no reviews yet.